PROFESSIONAL FLOOD DAMAGE RESTORATION SERVICES TO GET YOU BACK ON SCHEDULE
Water damage, whether caused by flooding, burst pipes, storms or other natural disasters, requires immediate attention to avoid further damage to your home, office or other property. At Restorex, we have extensive experience with flood restoration, ensuring that our clients are able to minimize additional property losses as a result of water damage. And we also make sure that you're able to get the flood damage restoration solutions that will get back to your normal schedule as soon as possible.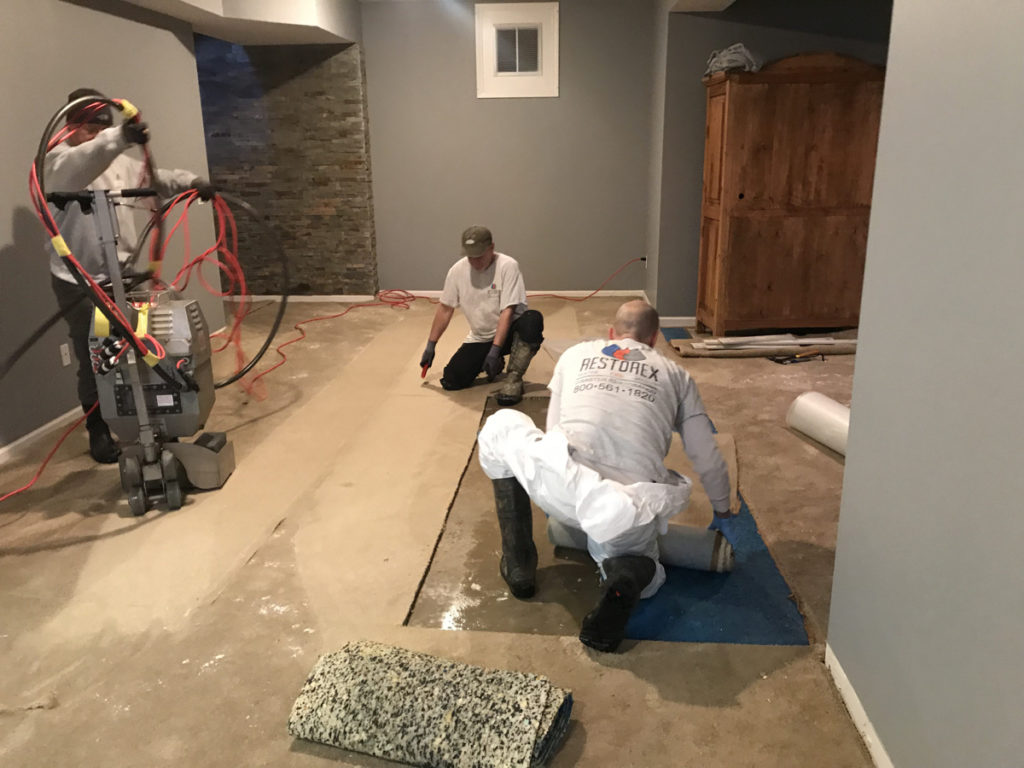 EXPERT FLOOD CLEAN UP SOLUTIONS
Our certified technicians are experts in professional flood damage restoration and storm damage restoration, using the latest technology and processes in water extraction, dehumidification, demolition, and structural drying.
Our flood cleanup is quick and efficient, minimizing the risk of water damage to your floors, furniture and other surfaces that can quickly lead to mold problems and, as a result, health issues. You can count on us to assess the extent of damage to your property as well as outline the solutions that will minimize those risks for you and your family, or employees and customers.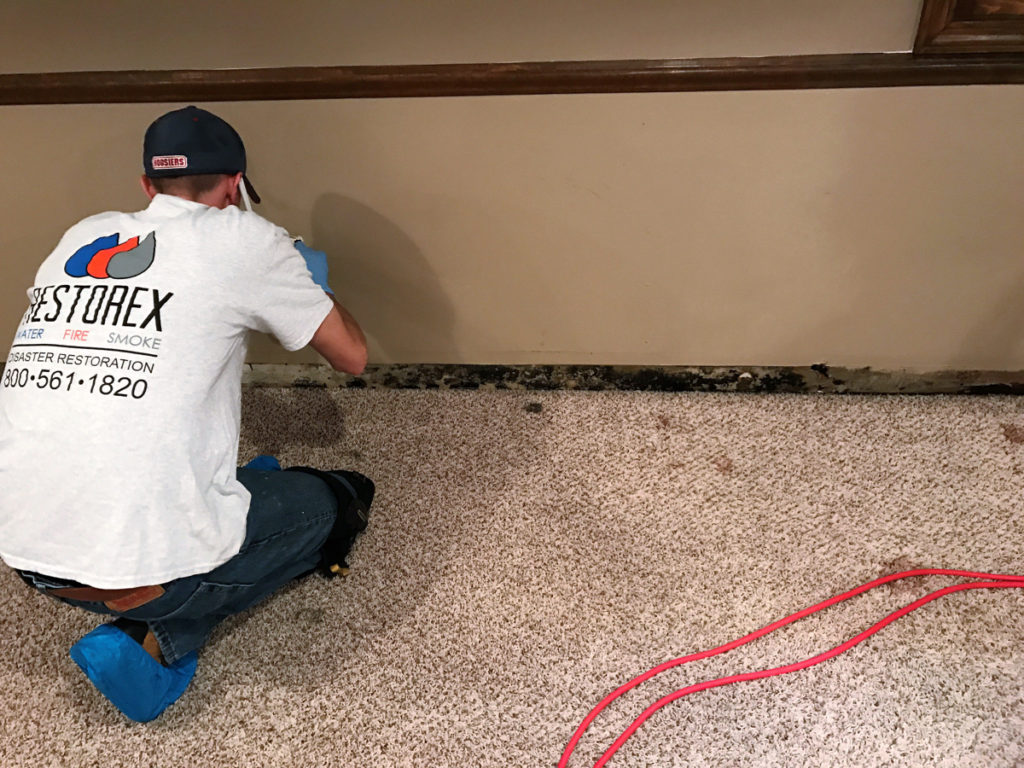 When you've experienced an accident or catastrophe that requires storm damage cleanup, count on us to provide the flood cleanup solutions and customer service that will ease some of your worries and inconveniences during this difficult period. We handle all aspects of the process, including the following:
Structural drying
Dehumidification
Repairs associated with water damage
Trained Professionals
We take a lot of pride in keeping up with the most advanced equipment as well as the latest innovations and techniques for drying structures, which is why we invest in continuing education for our employees. In addition, we maintain compliance in water mitigation services — including Institute of Inspection, Cleaning and Restoration Certification industry standards, as well as local and state laws and regulations.
INSURANCE PROCEDURES
You also can count on us to work closely with your insurance company to minimize any level of frustration from the insurance claim process. With our extensive experience in working with flood damage restoration, we can eliminate the additional steps with your storm damage restoration project by processing payment directly through your homeowners insurance or building insurance policies. In addition, our services are not bound by national insurance program requirements unlike many franchise and large restoration companies.
CUSTOMER SATISFACTION
Restorex gets high marks from our customers for providing the level of service of a large company with the attention to detail and customer service of a smaller company.
When you're searching for the right fit for your project, you have a number of storm cleanup companies and storm damage contractors to choose from in the Midwest area. Choose Restorex for a high level of professionalism, expertise, attention to detail, and customer service. You can count us to get you back to normal quickly and efficiently.
CUSTOMER SERVICE
With Restorex, you can be assured you are receiving the best in customer care. We take pride in our delivering customer service that regularly gets high marks; it's among the qualities that have helped us gain our reputation as a leading provider of water damage services in the Indianapolis and surrounding areas.
RESTORATION EXPERTS IN THE FIELD
Not only that, we're highly committed to keeping up with the latest innovations in residential and commercial restoration services. You can rest assured that our techniques and processes minimize any further damage to your property and, more importantly, reduces the health risks associated with the destruction caused by water damage.
OUR TEAM
Our technicians are highly trained and certified in water damage restoration services. Since we have extensive experience working on a wide variety of projects, including residential, industrial and commercial buildings, you can be assured that we have the expertise to handle your project, regardless of size.
THE PROCESS
As part of our process, we will take the time to explain all the steps involved in the restoration project as well as give you advice on next steps to help you navigate the transition to your normal schedule. We also make the process of working with your insurance provider as smooth as possible; we directly process any expenses related to your project with your insurance adjuster. There's no need to pay for the project out of pocket.
YOU CAN DEPEND ON US
At Restorex, we're committed to handling your restoration cleaning services project with a high level of detail. Trust us to make a complicated process less complicated. We're here to ease the transition back to your new normal routine.