INDIANAPOLIS WATER DAMAGE RESTORATION
You might be at a loss when faced with flooding or standing water in your home.
If you are dealing with water damage in your Indianapolis home that is beyond what your capability, give Restorex Disaster Restoration a call. The recovery process can be complex, and it needs to be managed effectively to avoid mold and mildew issues in the future.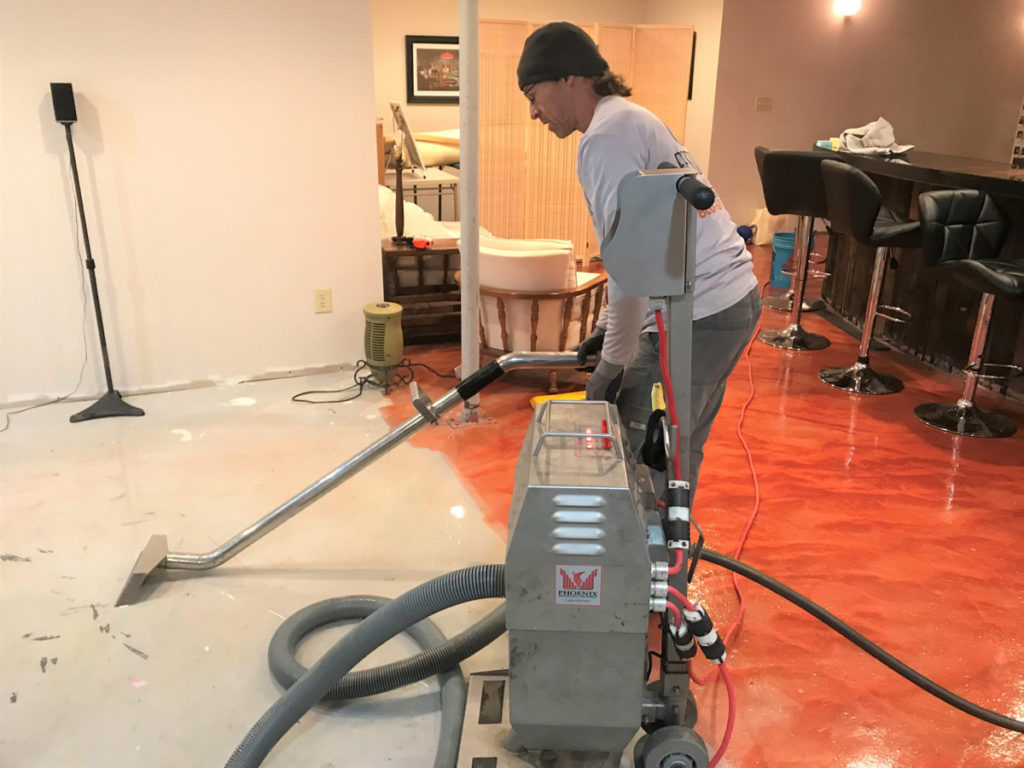 Water Damage Restoration is an intensive and long-term process, involving:
Water source shutoff and repair
Immediate water removal/extraction
Water Damage repairs 
Insurance coordination throughout the entire process
It starts with you: so an immediate call to a respected Indianapolis water restoration company will go a long way toward providing peace of mind. You'll experience:
Lower overall cost for complete restoration
Minimal chance of future mold growth
Less disruption within your home
Minimal repair to the structure when it's dry
More efficient insurance turnaround, with claims closing more quickly
Increased customer satisfaction
Less building material replacement, including carpet/pad, drywall
HOW LONG DOES A WATER DAMAGE CLAIM LAST?
A water damage project can last a few weeks to a few months depending on the complexity of the damage and the co-operation of the insurance company.  Typically a standard water mitigation, the initial restoration process, is 3 – 5 days.  During this phase your home will be dried back to its original moisture content and no more risk of mold damage.  Click here to learn about how long a Water Damage Claim can last.
RESTOREX IS AN EXPERT IN INDIANAPOLIS WATER DAMAGE RESTORATION
Restorex is fully licensed, bonded, certified and insured for your protection, and we have been serving the greater Indianapolis area for decades. We perform emergency water removal services due to:
Sewer Backups
Complete Structural Drying
Crawl Space Cleanups
Washing Machine Hose Malfunctions
Heating Pipe Breaks
Floods, Flooding and Flood Water
Pipe Breaks
Rain / Groundwater
Drain Backups and Clogs
Cesspool Backups
Toilet Overflows
Irrigation Pipe Breaks
Dishwasher and Refrigerator Line Breaks
Sprinkler System Malfunction
Roof Leaks
Boiler Malfunctions
Hot Water Tank Leaks
Complete Basement Clean up & Dryout
You can trust us. We provide free estimates, are licensed, insured and are identifiable by uniform (for your safety). 
DIRECT INSURANCE BILLING  
Nearly all of our service fees can be directly billed to your insurance company.  We use XACTIMATE, an approved water damage pricing database, to create all of our estimates.  When we direct bill your insurance company, you are only responsible for your deductible, no matter how expensive the damage.
Read an article about XACTIMATE.
We understand that dealing with insurance companies can be confusing and at times frustrating. We have relationships with most insurance providers and are deeply knowledgeable of the financial aspect of recovery. Let Restorex walk you through the process. Call us today at (317) 792-5987 for a free onsite water damage inspection.